Please scroll down for
opportunities to help in Great Falls.
Great Falls Interfaith Association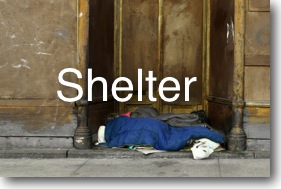 The purpose of the Great Falls Interfaith Association (GFIA) is to move toward greater cooperation, openness, and understanding of people of Faith. We respects each member's faith and uphold the dignity and American Constitutional right of each to exist and lawfully practice their particular Faith.
We provide a forum to foster cooperation and coordination through educating members of the concerns facing people of Faith and social service agencies in the city of Great Falls, in Montana, in our nation, and in our world.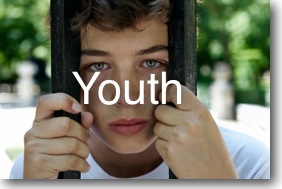 Our current concern is the rising poverty in the Great Falls area. Poverty manifests itself in rising homelessness, hunger, need for clothing assistance, and financial assistance. Do you know that about 180 school aged children are "couch surfing" in Great Falls? That number may be higher as it is difficult to get good numbers. (Couch Surfing is narrowly defined as not having a permanent, safe place to sleep every night; not to mention nutritional and monetary needs...)
Current Opportunities to Help in Great Falls
Childhood Hunger Remains A Pressing Issue
April 13th to 19th is Fight Childhood Hunger Week. Please join us in raising awareness, funds, and food to combat childhood hunger in Great Falls.
Please click here for a copy of the the poster.
As part of the Fight Childhood Hunger Week wear Orange on Wednesday, April 15th
All Kids Eat Free!
All Kids Eat Free! is a great program to provide a free breakfast and free lunch for kids who are hungry during the summer break. Free meals are available Monday through Friday, June 15 to July 31, 2015 (Closed July 4th, 2015).
Click here for the poster.
Rescue Mission - 52nd Annual Celebration Banquet April 20th
Please join the Great Falls Rescue Mission at the Mansfield Convention Center on April 20th - 12 pm and 6:30 pm. The guest speaker is Ryan Dobson (co-hosts Family Talk ministry with his father Dr. Dobson).
Please click here for the poster.
Mission Statement
The Great Falls Interfaith Association is a coalition of faith based organizations providing communications, cooperation, and coordination to all agencies and organizations responding to human and social needs in the area.
Mission Summary
Coordinated community care and counsel for human and social needs in the Great Falls community.
Vision Summary
No person in this area, with a valid need, will be without a bed at night or go to bed hungry. 
Purpose of Website
To provide access to available resources in the Great Falls area.